Official Website of Doctors Frank R. DiMaio and Peter Lementowski
Dr. DiMaio & Dr. Lementowski specialize in primary and revision hip and knee replacement surgery. Using state-of-the-art, minimally invasive techniques, including the new computerized patient specific knee replacement technology, they specialize in primary and revision hip and knee replacements, hip and knee arthroscopies, as well as Osteotomy Surgery.
We hope that you take full advantage of this LIJRS website to learn more about Frank R. DiMaio M.D. and Peter Lementowski M.D. find answers to many of your hip and knee replacement questions. We understand that no website by itself can answer all of your questions; that is why we would like to extend an invitation to contact us and arrange for an appointment.
Thank you very much for your interest. Stay healthy.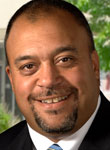 Frank R. DiMaio M.D.

University Plaza
877 Stewart Avenue, Suite 1
Garden City, New York 11530

East Hills Business and Medical Park
2200 Northern Blvd. Suite 115-Entrance D
East Hills, New York 11548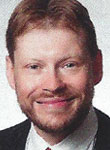 Peter Lementowski M.D.

East Hills Business and Medical Park
2200 Northern Blvd. Suite 115-Entrance D
East Hills, New York 11548
Voice: 516.325.7310 | Fax: 516.325.7311
Office Hours
Monday -Thursday 9-5
Friday 9-4